Tribal Tales
Class 7 & 8 are studying a topic called Tribal Tales that is based upon the period of history from the (Early Stone Age) Palaeolithic, Mesolithic (Middle Stone Age) and Neolithic (Late Stone Age), Bronze and Iron Age periods. This covers some 14,000yrs of time up to the start of the Roman invasion of Britain.
Today Class 8 (15/05/17) has been on an education trip to Rotherham Museum to study the three eras of the Stone Age period. Please view our photos.
We looked at real flint tools and weapons from that period and even handled some of them – wow!
The class used flint to make a spark and light a fire! (Do not try this at home)
It was an awesome day.
Class 7 and 8 are learning all about predators during this half term.
English
Children enjoyed making an information booklet all about foxes to share with the ks1 children.
We received a letter from a local bird sanctuary, explaining to the children that Eric the Eagle has gone missing in Rawmarsh and asking if we could make posters to find him. The children really enjoyed creating the posters and did an excellent job. We now need to wait and see if Eric will be found.
The children are currently thinking of ideas for their spider poems, which they will be writing this week.
Maths
This half term the children have been learning about measures (distance and length) and have been practising measuring objects using a ruler, estimating and converting measures. This week they have started to complete some tricky measurement problems.
Art
The children have made some beautiful designs of some predators that they are going to be producing using clay.
They have also been developing their sketching skills, creating some gorgeous birds in flight pictures.
Science
The children had fun creating a life size skeleton and learning about why a skeleton is important.
They have learnt about what animals eat and have created some food chain to show how energy is passed from the producer (plant) to the consumers (animals).
Using a Venn diagram, the children have shown which animals are omnivores, herbivores and carnivores.
Mighty Industry
This half term, children in Class 7 and 8 are learning about Mighty Industry. We will be using Wentworth Village as our focus because of the different types of industry that can be identified in the area: manufacturing, agriculture and retail. This also gives us the opportunity to learn about the natural environment, which links to science work about rocks and soils.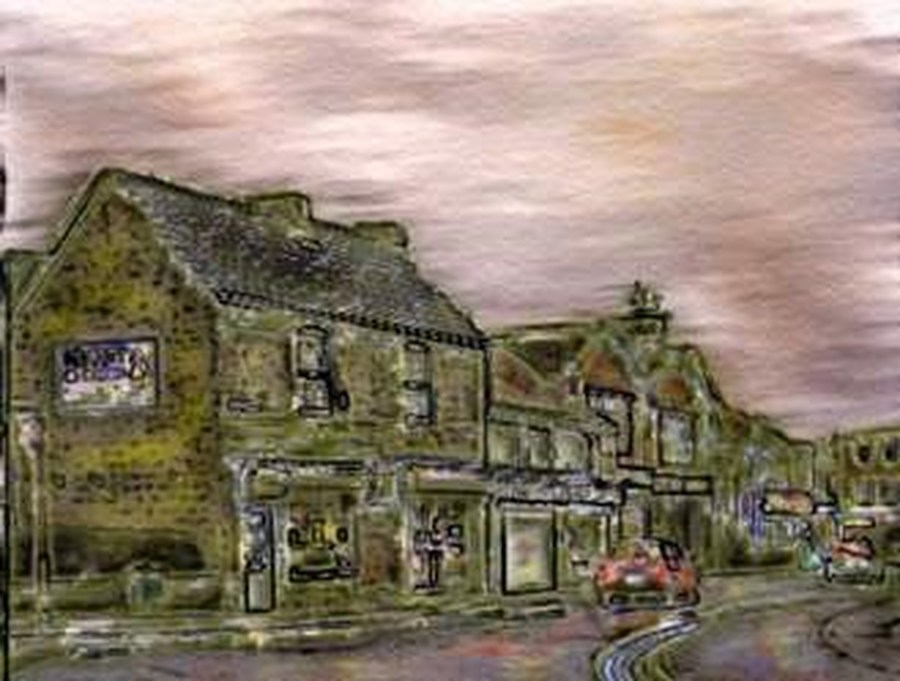 In English, the children will be writing poetry about steel making, producing a letter for the council to protest about a return of mining to Wentworth and they will also be writing a newspaper article about the proposed demolition of Wentworth Woodhouse.
During this half term in Maths, children will use data collected in Wentworth and data related to our topic to create their own tally charts and graphs. They will also develop their knowledge of fractions. In addition they will practise addition, multiplication, division and subtraction.
Topic work will involve children learning about the land use of Wentworth using maps and recognising the industry that different businesses in Wentworth belong to. The children will have the opportunity to experiment with and classify types of rock and also learn more about which materials are magnetic as part of their science learning. In Art, children will continue to develop their skills in sketching by sketching the natural environment and in Design and Technology, they will produce wind chimes.
Underwater Predators
Year 3 were so interested in our Predator topic that we are now learning about underwater predators. Already, we have found interesting facts about the life cycle of a salmon and have found out where it travels, using our Geography skills.
We were very excited about our visit to The Deep and we were particularly excited about seeing the sharks and learning about them. There were lots of interesting things to see. We were amazed by the sharks, rays and swordfish and the penguins were really cute. We used our detective skills to decide which predator had killed the parrot fish and we found out all about underwater food chains. Looking through a microscope was very interesting and we even got that chance to investigate sharks' teeth.
In our English work, we have been writing a recount about our visit to the Deep. Using time openers, we wrote clearly about what happened, in the correct order. The next piece of writing we will be completing is a diary of a deep sea diver who goes on an underwater adventure.
Later, in Science, we will be learning about how pollution can affect marine life and carrying experiments to find out the best method to clean up oil spills. We will also be investigation which material makes the best fossil.
In Art, we will be creating a class fish, where we will all create a scale using different media. We will create a clay sea creature and we will do some pencil and pastel drawings of sea creatures.
Making a moving sea monster using pneumatic devices is what our focus in Design and Technology will be.
Predator
This term Year 3s topic is called Predator. We are going to be reading about foxes and writing a report about them in English.
Science
The body and skeleton of animals and humans plus food chains will be studied to show how animals rely on other animals and plants to survive.
Art/Design and Technology
We are going to be using sewing skills to create animals. To show birds in flights, we will be sketching and using pastels.
Geography
Children are learning about where in the world different animals are from. Also we will be drawing a bird's eye view of the school related to our art work about birds in flight.
PE
We are learning a dance to 'What does the fox say' related to our topic.
English
Class 8 and Class 7 have been learning about heroes and villains this half term. We watched the film and read the book 101 Dalmatians. We discussed what evidence there was that Cruella De Vil was an evil character. Then we wrote a character profile about her.
We wrote riddles about real life heroes. Can you guess who these riddles are describing?
I am as serious as a strict head teacher.
I am brave and always there when you need me.
I can arrest you and I wear a uniform.
Who am I?
I have a gas mask and a fire-proof suit.
I spray water and rescue people.
I ride in a red vehicle.
Who am I?
Currently, in our English lessons, we are writing a story based on a famous fairy tale. Class 7 are using 'The 3 little pigs' and Class 8 are using 'Three Billy Goats Gruff'. We read and acted out the story. Then we thought of our own twist to the story. We changed the endings and some children changed the characters and where the story is set.
Topic
Some fabulous art and design work has been produced in this topic. Busts of famous heroes have been created out of clay. We have drawn pictures of Dalmatians, thinking carefully about the shape and positions of the dogs. Plus, a range of media have been used to create pictures of superheroes.
We have been having fun singing the song Cruella De Vil by Selena Gomez and using actions.
Learning about Martin Luther King has been very interesting. We thought about questions that we would like to find out about him and also found the answers to questions about him.